Services
Deep Tissue · Cupping · Swedish · Reflexology · Pohaku Hot Stone · Lomi Lomi · Prenatal ·  Craniosacral Therapy
Allow our team at Kona Hawaii Massage to intuitively craft your custom tailored massage experience.  Choose one of the healing techniques listed below, or blend treatments to create the unique experience you yearn for.  Your massage experience is always catered with your specific needs in mind.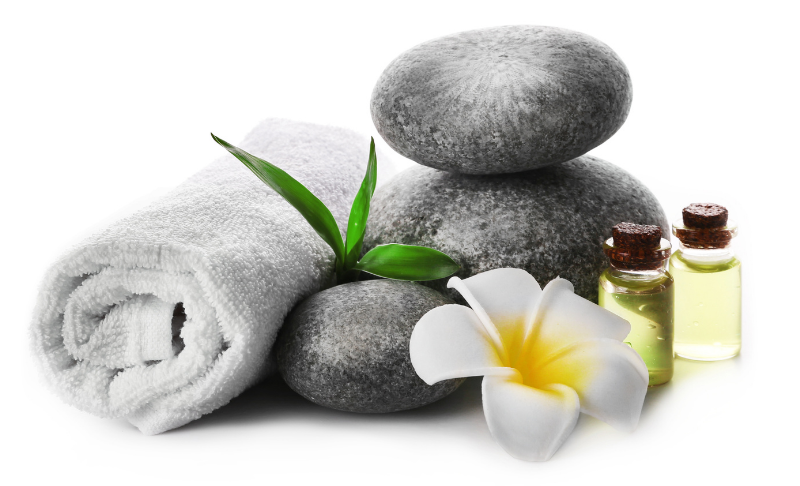 Malama i Ke Ola Holistic Health Center
Hours:
Wednesdays | 9am – 1:30pm
Tuesday – Thursday | 9:30am – 1:30pm
Friday / Saturday / Sunday
By Appointment Only
As a bioenergetic energy system, your living body pulses with quantifiable magnetic fields.  Always seeking equilibrium, an out of balance body will always seek the return to a state of healing.
You can feel it when your body is not in balance.   If you feel drained, anxious, or just can't see through the fog, a massage therapist can move the energy for your greatest benefit.
Our expert bodyworkers intuitively craft a healing experience that unfolds in the present, working in harmony with your body's non-verbal communication of listening and receiving.
Breathe deep inner peace, and exhale the external world.  Enjoy a peaceful, healing retreat with our seasoned local massage therapists with these hands-on healing modalities.
 All bookings include Hawaii General Excise Tax of 4.7% 
Reserve Your Session Now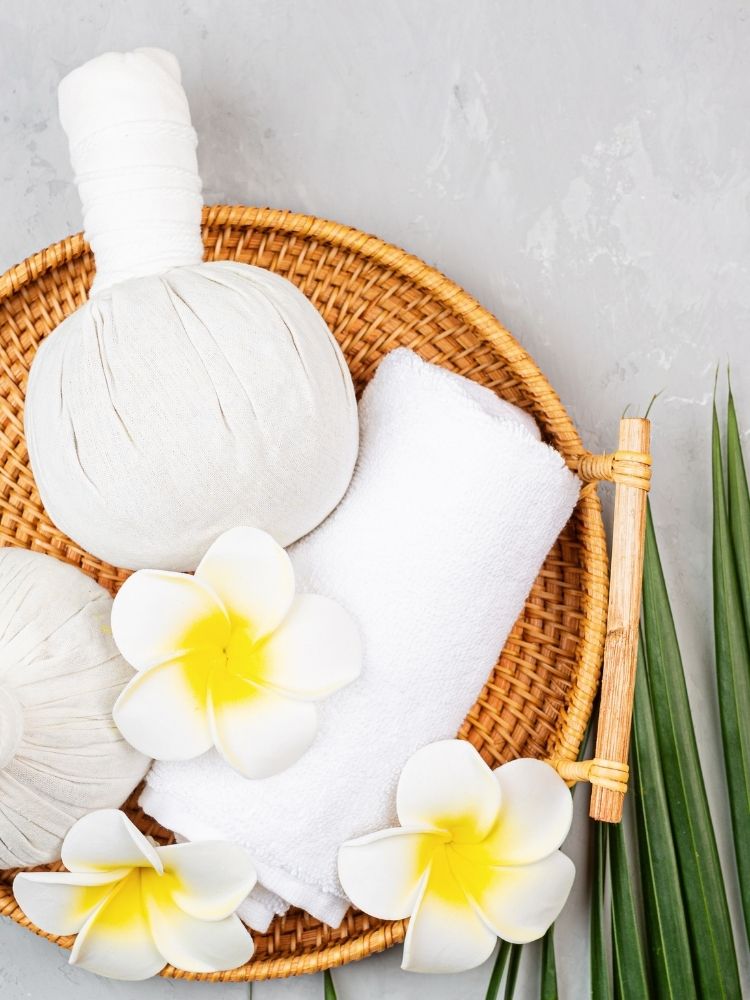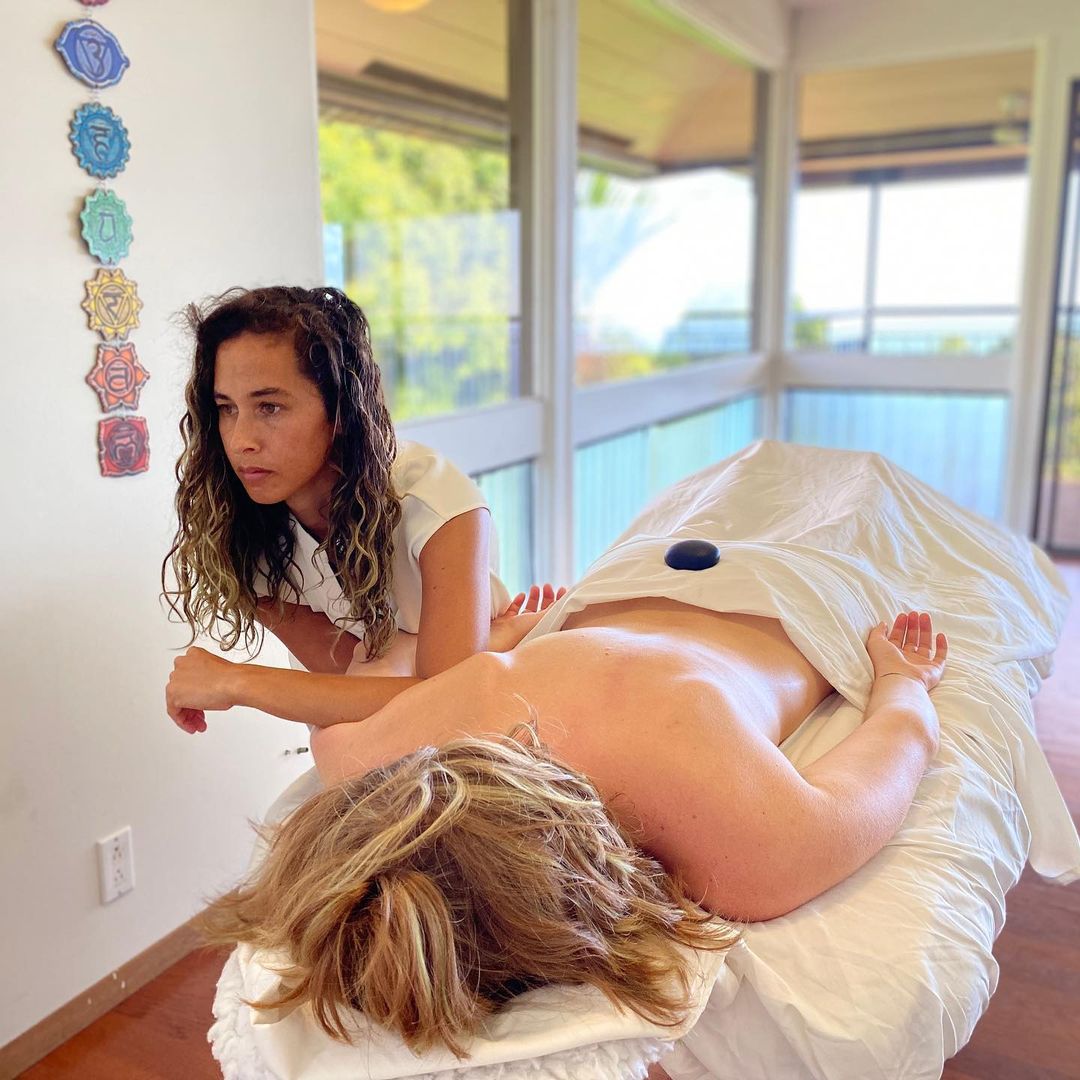 Deep Tissue
Slow, firm pressure.  If you're dealing with aches and pains, talk about working deep tissue massage into your next visit.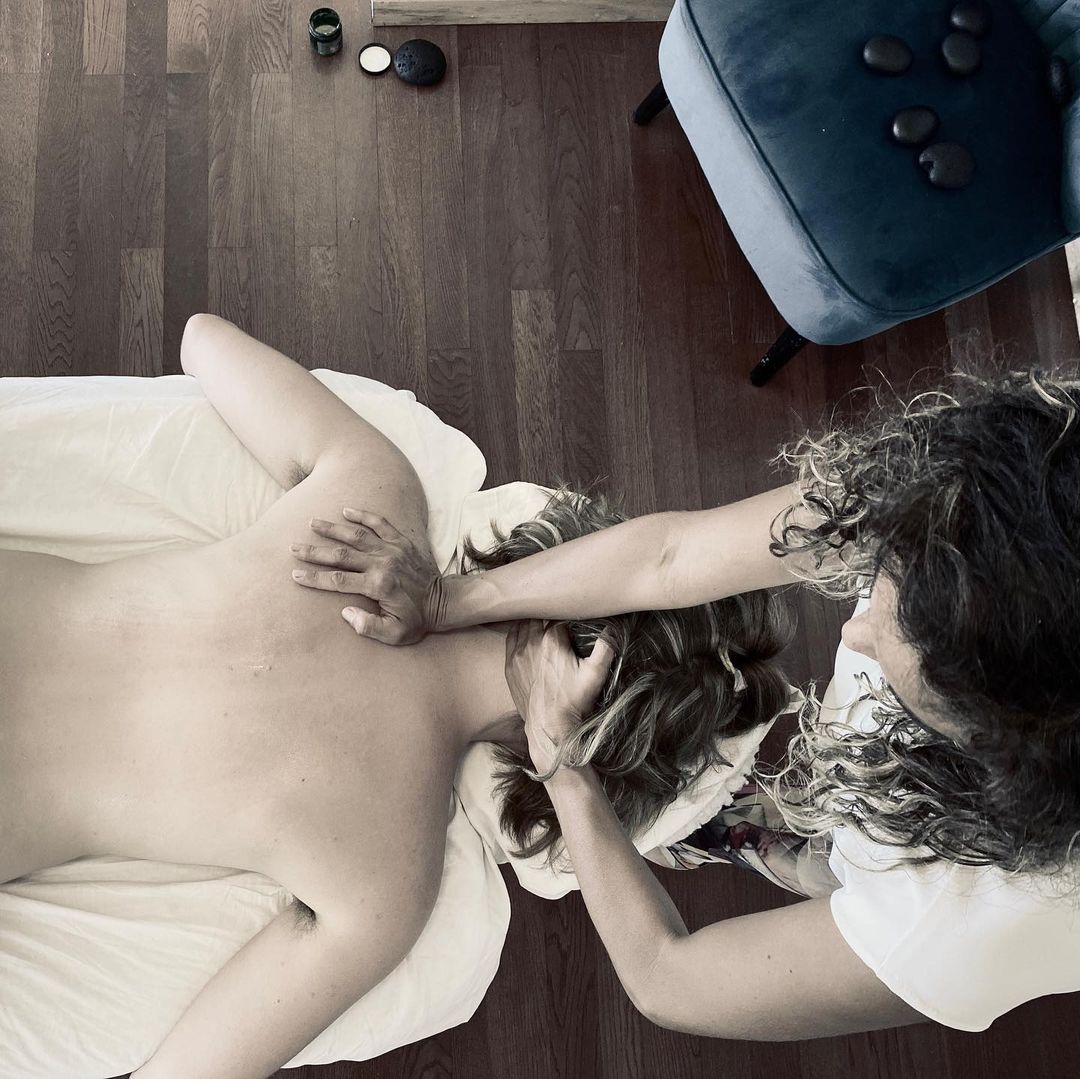 Restorative Swedish
Swedish massage is gentler than deep tissue massage.  Relaxing, muscle-tension release.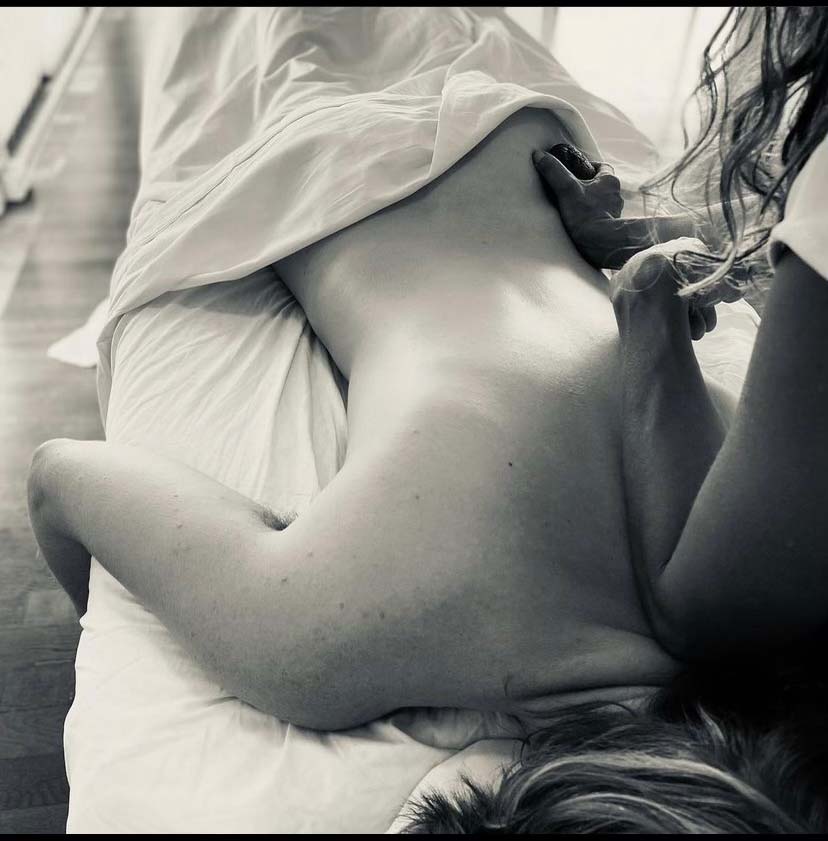 Neuro-Structural Bodywork
NSB Combines elements of fascial release, neuromuscular and craniosacral adjustment, along with breathwork.
Read More
Sister modality to ART-Advance Release technique, this is used in sports and injury to assist in release tension and realign your body with this profound form of deep tissue massage. Focusing on fascial release, NSB can help increase ease of movement, reduce pain, and optimize body function. 
This practice can help soothe the nervous system, increase blood flow to the muscles, decrease muscular pain, and shorten recovery time from athletic activity.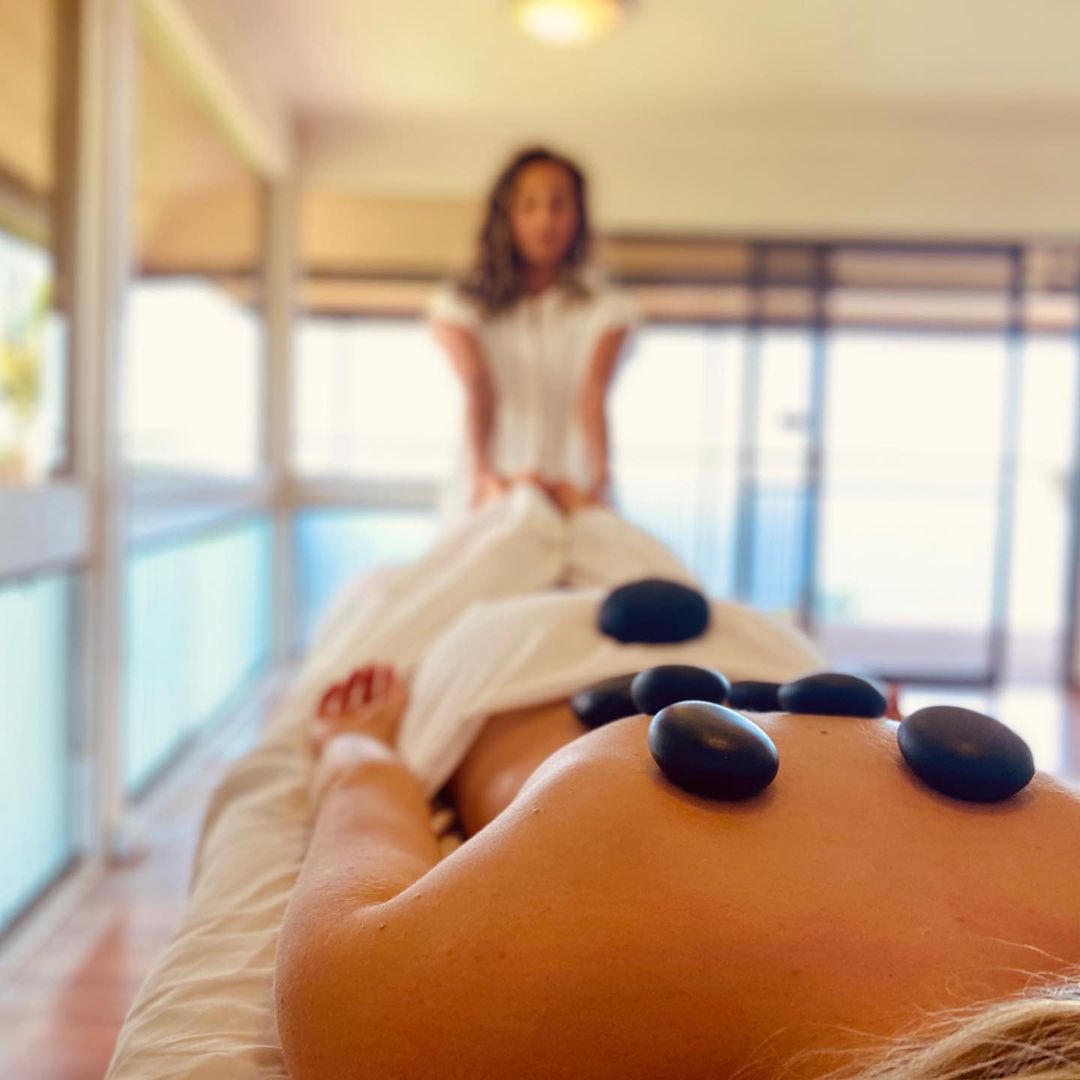 Lomi-Lomi
Light-mid pressure full body massage, using gliding, flowing and kneading massage techniques. Add Hot Stones to your treatment for a more traditional Pohaku massage experience.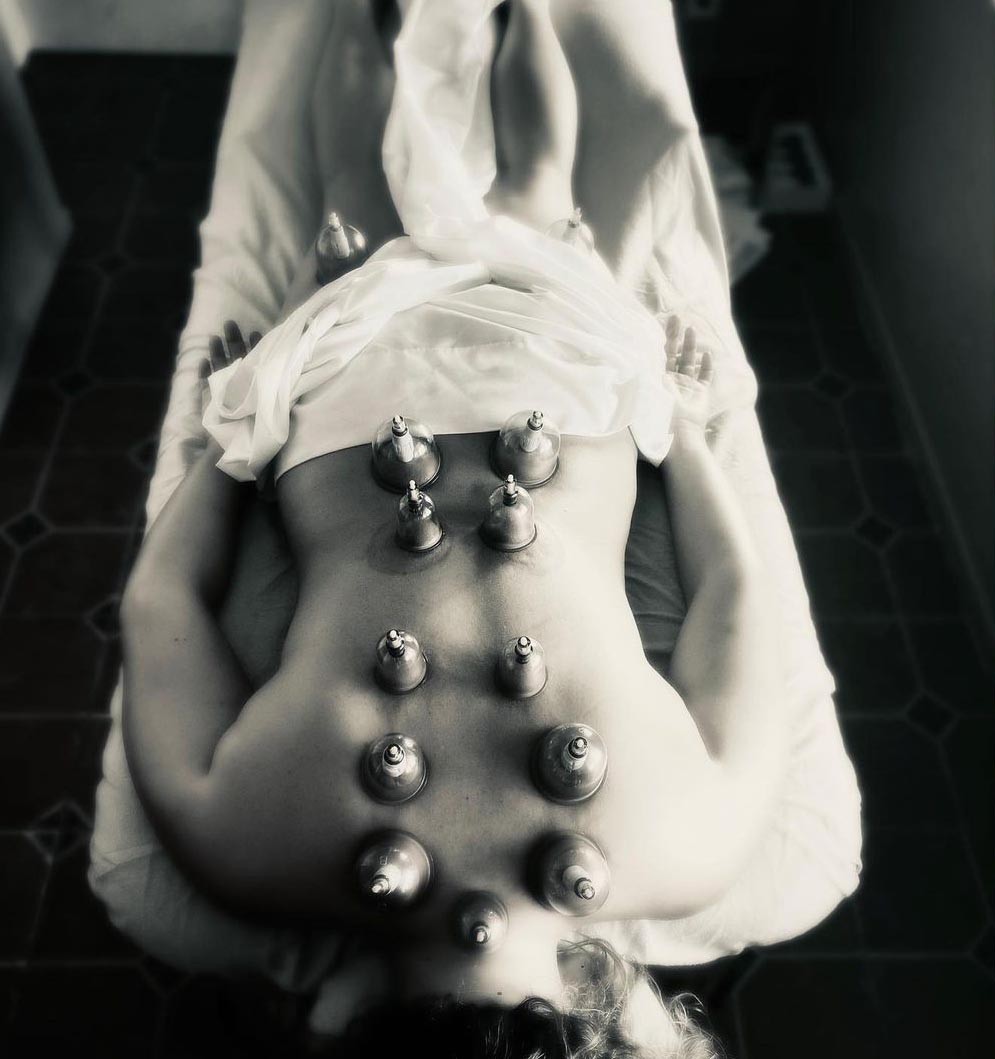 Cupping
Cupping treatment might be trending now, but it's been around for centuries.  The ancient Egyptians used cupping therapy as far back as 1500 BC.
Read More
It involves placing cups on the skin to create suction. The suction may facilitate healing with blood flow.  helps facilitate the flow of "qi" in the body. Qi is a Chinese word meaning life force. helps balance yin and yang, or the negative and positive, within the body. Restoring balance between these two extremes is thought to help with the body's resistance to pathogens as well as its ability to increase blood flow and reduce pain. Cupping increases blood circulation to the area where the cups are placed. This may relieve muscle tension, which can improve overall blood flow and promote cell repair. It may also help form new connective tissues and create new blood vessels in the tissue. The suction and negative pressure provided by cupping can loosen muscles, encourage blood flow, and sedate the nervous system (which makes it an excellent treatment for high blood pressure). Cupping is used to relieve back and neck pains, stiff muscles, anxiety, fatigue, migraines, rheumatism, increase muscle tone and reduce cellulite.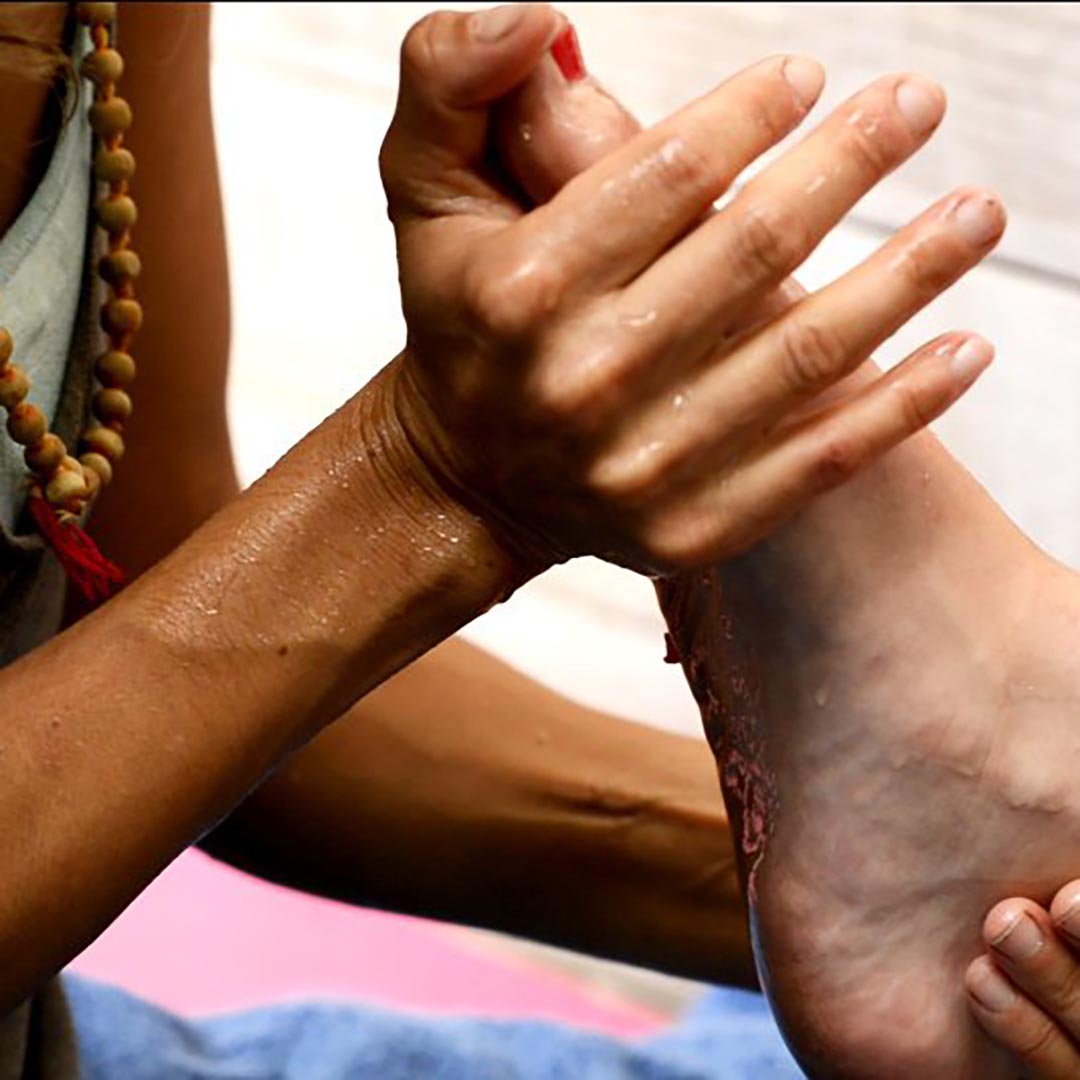 Reflexology
The application of pressure to the feet.  Reflexology is beneficial for relaxation and increases circulation, raises energy, and more…
Read More
Rooted in ancient Chinese medicine, reflexology is self healing by stimulating pressure points in the feet that correlate to specific organs and energized pathways throughout the body. Open the soles of the feet for vitality and restoration all by way of the feet.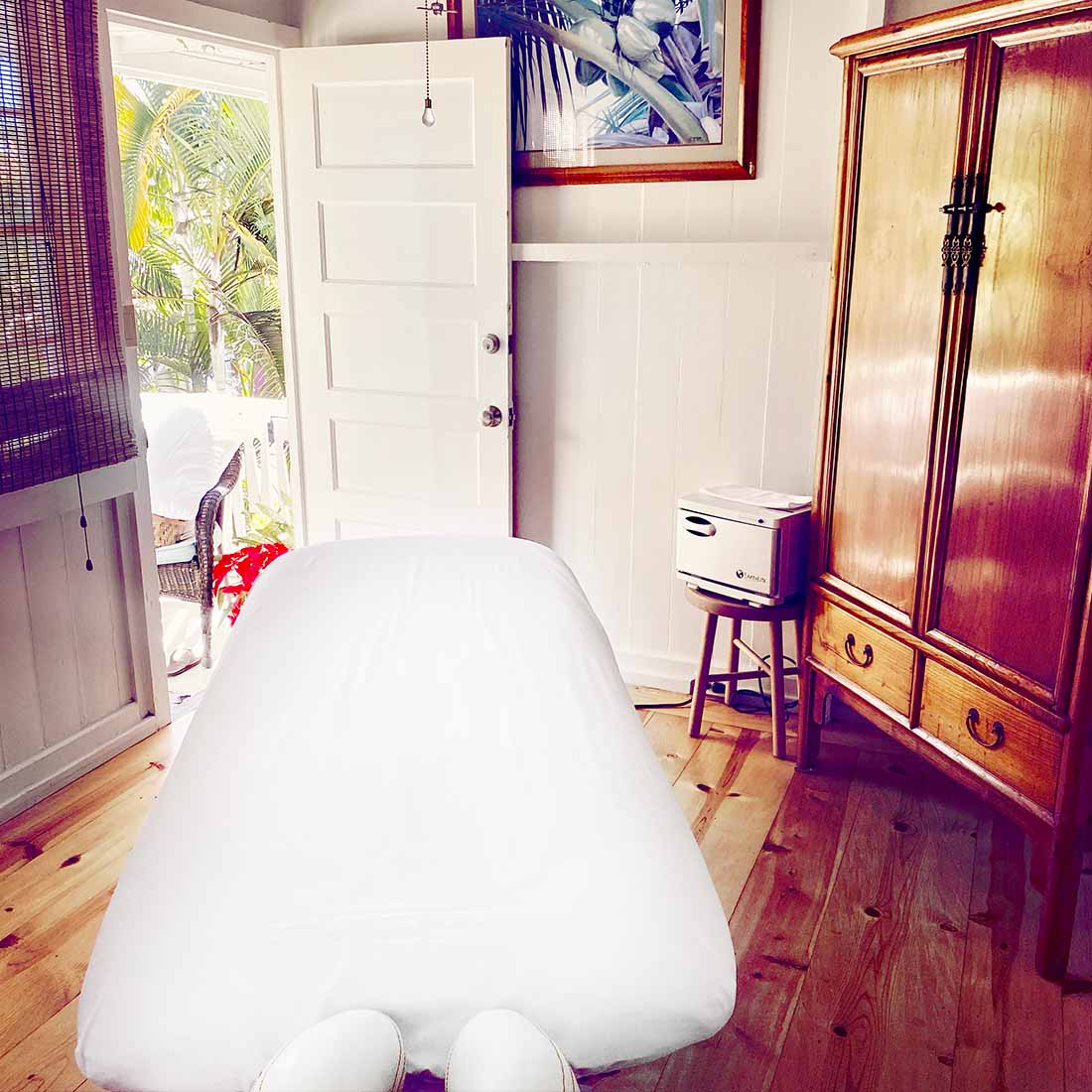 Malama i Ke Ola
Holistic Health Center

One of our South Kona Locations
Hours:
Wednesdays | 9am – 1:30pm
Tuesday – Thursday | 9:30am – 1:30pm
Friday / Saturday / Sunday
By Appointment Only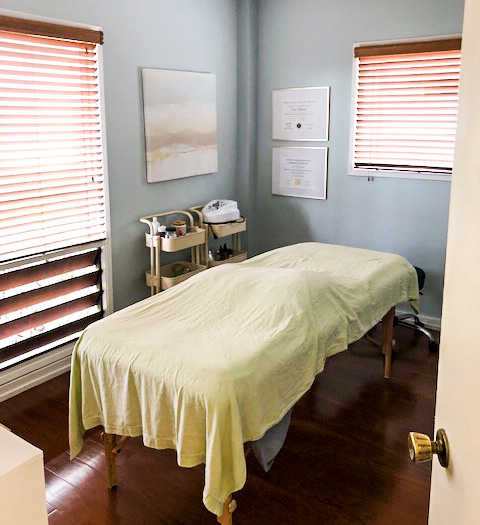 Koa Clinic

One of our studios in the heart of Kona
*Outcalls available
There is parking outside the building with stairs to one side and a wheelchair ramp on the other side.
Hours:
Thursday 5-9pm
Saturday 10-5pm
Out-Call Hours:
Mondays 10-6pm
Tuesdays 1-6pm
Wednesdays 1-6pm
Fridays 10-6pm
Pricing
 All bookings include Hawaii General Excise Tax of 4.7% 
SWEDISH FLOW MASSAGE

60 min $135  |  90 min $165
LOMI LOMI

60 min $135  |  90 min $165
DEEP TISSUE
90 min $200
POHAKU HOT STONES ADD-ON

$25
REFLEXOLOGY & CUPPING
45 min $85  |  60 min $120
CUPPING
60 min $90
AQUATIC BODYWORK

30 min $69 |  60 min $135
*Kama'aina Discounts Available with Hawaii ID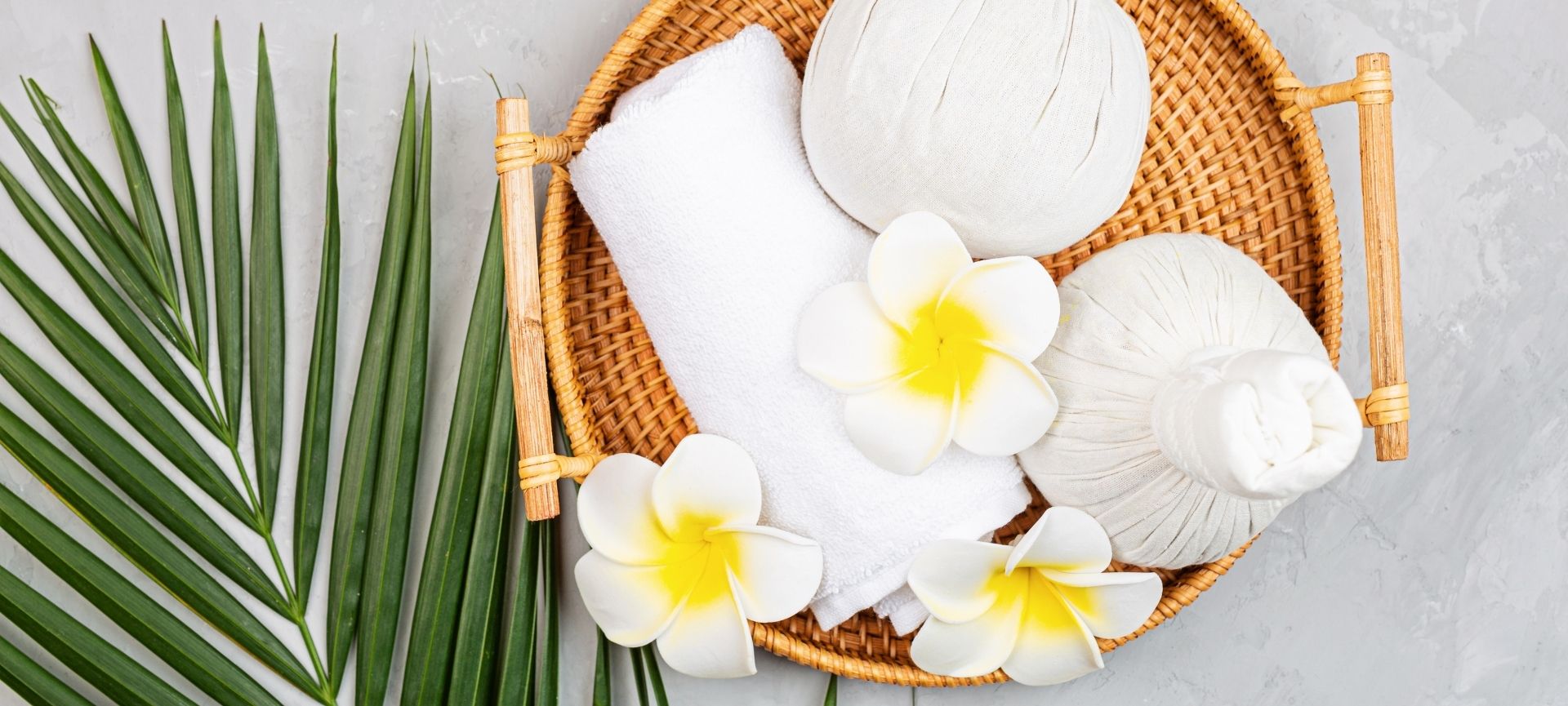 Visiting Hawaii & looking for the best massage on the island? You've come to the right place!
We are a team of licensed massage therapists servicing North Kona, South Kona, and Kohala regions on the Big Island of Hawai'i.
Choose the healing modality best-suited to your needs. Our therapeutic massage therapists will create your relaxation and help ease away any tension.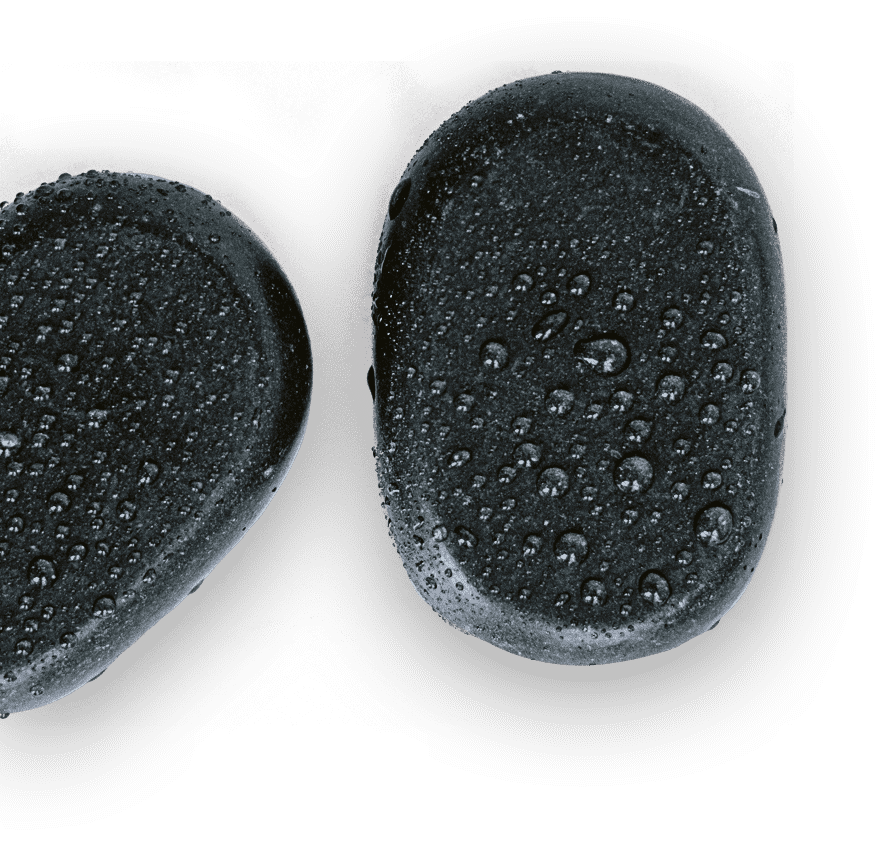 Testimonials
What They Say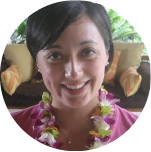 "We booked both 90 minute massages and the watsu water treatment.  Evita's treatments were some of the best we've ever had.  The watsu treatment was incredibly calming ams centering (our first time trying it) and the massages were incredible.  She took her time addressing every muscle group, used great essential oils and aromatherapy and the scalp and face massage at the end were the icing on the cake.  She was operating out of the Mermaid Dreams Bed and Breakfast which has this beautiful tropical retreat vibes – lush foliage and flowers, tiny green  and more.  Would highly recommend  – we will look up  Evita again the next time we're on the Big Island!"
– Emily W.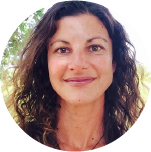 "Amazing & therapeutic bliss! I cannot express enough gratitude for Evita's magical touch! I have had many massages over the years and found hers to be the best on the island! she integrates multiple modalities and has such a healing touch. I had suffered from various issues and she is very conscientious towards making sure I'm always comfortable! I feel amazing every time!"
-Jennifer C.
"I received a deep tissue massage from Evita. It was unlike any other massage I have had. Evita takes the time to ground into her space and the Earth and allows the client to intuitively tell her what the body needs. She found my spot!!!  And what followed was an amazing release of the actual muscles in my neck but what I found to be the most profound was the emotional release. I had a massive emotional shift during our session, and felt safe and comfortable to let it go while Evita was holding the space for me. She used breathing exercises and hot stones as well as your normal massage techniques to guide me through my own experience. I would recommend Evita to anyone who is ready to receive and go deeper!"
– Ellen K.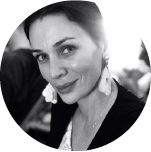 "Evita is an amazing therapist. The first water "dolphin dance" session I had with her was one of the best healing practices I ever had. I felt like I was in my mother's womb while floating in the water and felt a different much happier person by the end of the session. I also had a regular massage session with Evitta and was so stressed at that time- her hands worked magically on my body and restored my well being. I could feel she enjoys her work. She is one of those massage therapist that can feel client's needs and her hands know how to touch to heal."
– Irina C.